Am I Eligible for Chapter 13 Bankruptcy?
Dec. 23, 2021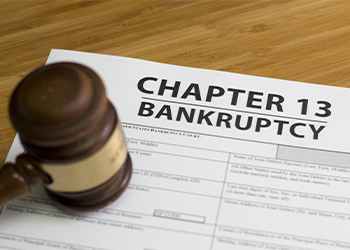 When debt becomes an overwhelming part of life and there is no way you can ever get ahead of it, you should explore the options bankruptcy provides for relief. Among them is Chapter 13 bankruptcy, also referred to as the "wage earner's plan."
Not everyone qualifies for every bankruptcy chapter, including Chapter 13. To have all of your questions answered about eligibility and how Chapter 13 bankruptcy works, call The Law Office of Jason Cline. I help clients in Albuquerque, Santa Fe, Rio Rancho, Los Lunas, and throughout the state of New Mexico navigate bankruptcy from start to finish. If you think you might qualify for Chapter 13, here is what you need to know.
Who Qualifies for Chapter 13 Bankruptcy in New Mexico?
The amount of your debt and your ability to repay most of it over a period of three to five years are the two key qualifiers of Chapter 13 filers. Also, only individuals (not businesses) can file for Chapter 13.
To be eligible to file for Chapter 13, your secured debts, such as your mortgage or car loan, cannot exceed $1,257,850. Your unsecured debts, such as credit cards and medical debt, cannot exceed $419,275. The debt limits are reset every three years, with the next reset scheduled for April 1, 2022. Some debt is exempt from these debt limit calculations, so it is wise to consult with a bankruptcy attorney before you assume you do not qualify for Chapter 13.
The other key requirement of eligibility is your income. You must have enough income to support your household expenses as well as pay off the debt as structured in the Chapter 13 repayment plan.
When Is Chapter 13 a Good Option for Debt Relief?
If you meet the eligibility requirements, and you are at risk of a foreclosure on your home or repossession of your vehicle or other secured property, Chapter 13 offers a way to keep them. You will have to keep up with current and ongoing payments; however, the repayment plan will give you an opportunity to catch up if you are in arrears.
Chapter 13 is also a good option if you can repay your secured debts in full and repay a lower amount on unsecured debts over the period of the repayment plan. In the meantime, your property and assets are protected from any actions by creditors whose debt you are addressing in the bankruptcy. That alone can make Chapter 13 a valuable tool for buying time to get ahead of debt.
What Is the Filing Process?
There are fees that must accompany your Chapter 13 filing, plus a requirement that you complete an approved credit counseling program.
Your Chapter 13 bankruptcy filing must be accompanied by several documents, including:
A schedule reflecting your assets and liabilities, based on a complete list of creditors, debt types, and outstanding debt owed for each, plus a list of all property you own; and,

An accounting of income and expenses, including sources of income, frequency, and amount, plus a list of all monthly household and living expenses, such as groceries, medications, utilities, clothing, shelter, and transportation.
You will need to provide documentation such as tax returns, employer payment records, and documentation of completion of a credit counseling program.
You will also need to submit to the court for approval a proposed debt repayment plan that meets certain criteria that indicates your ability to successfully complete the Chapter 13 process. If you drafted a repayment plan as part of your credit counseling program, you will need to submit it. Otherwise, you will need to draft your own for the court's approval. For that, turn to an experienced bankruptcy attorney.
The Law Office of Jason Cline Can Help
If you are overwhelmed by the thought of gathering all the information required to determine your eligibility for Chapter 13 and then filing your petition and repayment plan with the bankruptcy court, The Law Office of Jason Cline can assist you. I can help you in your unique situation, just as I have helped hundreds of other clients in Albuquerque and throughout New Mexico. Just make the call so we can begin.