FAQ: Chapter 7 & Chapter 13
April 10, 2022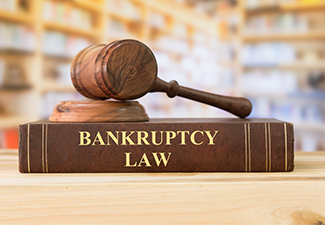 Nobody gets through life without making mistakes, and many responsible people can find themselves in financial trouble. When this happens, you have a few choices in front of you. While popularly thought of as a death sentence for your financial future, discharging debt through bankruptcy can actually be a shorter and less damaging process than you think.
If you'd like to know more about your options for bankruptcy, give me a call today at the Law Office of Jason Cline in Albuquerque, New Mexico. I've dedicated the last 20 years to making bankruptcy work for my clients and showing them a brighter future is possible. Call me today to schedule a consultation.
Chapter 13 and Chapter 7 Bankruptcy
The two types of bankruptcy that individuals may qualify for are Chapter 13 and Chapter 7. Those filing for Chapter 7 bankruptcy (liquidation bankruptcy) generally have lower incomes and less property. In most cases, this means your family income must be lower than the median income in your state for a family of the same size.
Additionally, you can't file for Chapter 7 if you've previously had a bankruptcy discharge (meaning your debts were canceled) within the last six to eight years. Chapter 7 allows you to liquidate assets and gain financial relief by canceling unsecured debts like credit cards or medical bills.
Chapter 13 (reorganization bankruptcy) is a better option for those with more income or who want to protect some of their property. Unlike Chapter 7 where debts will simply be wiped out after a few months, Chapter 13 actually structures a repayment plan that you must stick to in order to have your remaining debt canceled.
Frequently Asked Questions About Chapters 7 and 13
Who qualifies for Chapters 13 and 7?
For Chapter 7, if your income is below the median income for your state and you have very few assets, you will almost always qualify. If your eligibility is questionable, you'll have to pass a means test. This test looks at your disposable income and determines if you'd be financially able to make regular payments against your debt. If you do not pass the means test (meaning your income is too high), then your only option is to file for Chapter 13 bankruptcy.
What are the benefits of each chapter?
Chapter 7 is cheaper, faster, and puts an automatic stay on debt collections and wage garnishments. Chapter 13 is best for those with a higher income who want to retain their assets or need help with an installment plan to catch up on secured debts like a mortgage. Chapter 13 also stops wage garnishment and collections and falls off your credit report faster than Chapter 7.
Can I keep my home and car?
It depends, but in many cases, the answer is yes. With Chapter 7 you can keep your primary residence and primary vehicle if you can still afford the payments after your other debts have been discharged. New Mexico grants a "homestead" exemption but only if the equity in your home falls below a certain level. However, if you're behind on your mortgage, you may lose your home. You can also likely keep your car and home with Chapter 13 as long as you can maintain payments.
How long does each chapter take?
Chapter 7 filing can usually be completed within six months, while the payment plans for Chapter 13 generally last three to five years.
What is the process for filing?
With either chapter, you'll first have to complete a credit-counseling course before filing your official paperwork and submitting documentation like tax returns, pay stubs, and bank statements. Chapter 13 filers will then have to attend a hearing where your payment plan will be determined and your payments start the month after you file. Chapter 7 filers have to attend a creditors' meeting followed by mandatory budget counseling before their debt is discharged.
Do I need a bankruptcy attorney?
You technically don't need an attorney, but many people find one helpful in understanding the long-term impacts of filing and legal implications. Additionally, they can help you understand how each option can benefit you and will give you advice on how to protect your property.
Getting the Legal Guidance You Need
If you're in the Albuquerque, New Mexico, area including Rio Rancho, Santa Fe, Los Lunas, or anywhere throughout New Mexico, call me at the Law Office of Jason Cline. The longer you wait, the harder the process becomes, so schedule an appointment today to speak with an experienced bankruptcy attorney.