Your Rights to Dispute Errors on Your Credit Report
Feb. 22, 2023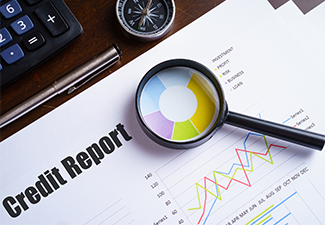 Like it or not, your credit score has a huge impact on what opportunities you'll have in life, whether it's qualifying for a credit card, car loan, or home mortgage. Because of this, it's essential to keep up to date on what your credit report looks like and be able to spot and dispute any errors you find.
This can often be started by individuals themselves, but there are many situations that become complicated and you'll want to seek out the help of a professional such as a bankruptcy attorney. If you're in the Albuquerque, New Mexico, region or Rio Rancho, Santa Fe, Los Lunas, or anywhere throughout the state of New Mexico, call me today at the Law Office of Jason Cline.
Protection of Consumer Credit
The primary law protecting consumers is the Fair Credit Reporting Act (FCRA). This is a federal law passed in 1970 that works by mandating the procedures, reporting guidelines, data collection, and sharing practices that creditors must adhere to. This law also allows consumers to access their credit report for free once a year so they can better assess their scores and find any credit error that could potentially lower their scores or otherwise adversely affect their credit rating. This free report gives you access to all three of the major reporting agencies in the country: Equifax, Experian, and TransUnion.
Which Errors You Can Dispute
There are different errors that can occur on your credit report, and though lenders will often pull reports from all three agencies, they may only pull from one or two, so it's essential you thoroughly examine all three for accuracy. The error could be as seemingly minor as a misspelled name or an address that's just one number off. However, even these should be dealt with since they could have real ramifications. For example, if someone with the same name or a similar name as yours has a poor credit history, it could be inadvertently attached to your report.
You'll also want to look for bigger errors in your credit history such as lines of credit you never opened, payments you know you made on time but they're posting as late, an account on which you've been named as the primary user when you're really just an authorized user, duplicated debts listed, or balance and credit limit errors. All of these can and should be disputed.
Disputing Errors on Your Credit Report
You must dispute each error with the agency that it's related to. For instance, if you found two errors, but one was with Equifax and the other with TransUnion, you'll have to submit two different disputes. In most cases, you'll have your choice of disputing online, by mail, or over the phone. After your claim has been received, the credit agency should let you know what their response is, whether they will delete the inaccurate information, open the dispute for reinvestigation, or deny your claim.
What to Do if Your Dispute Is Denied
In many cases, you'll be able to complete this dispute on your own, but if the credit agency isn't responding to you or denies your claim and you disagree with their reasoning, you may have to enlist the help of an attorney. This is most common for issues regarding bankruptcy, foreclosure, or loan defaults. An experienced lawyer can help you submit a new dispute, file a complaint with the Consumer Financial Protection Bureau (CFPB), or find other ways to help you protect your rights.
Seeking Solutions: The Law Office of Jason Cline
As a savvy and responsible consumer, you need to know what's going on with your credit report and ensure the information accurately reflects the facts. When it doesn't, you'll need to take action, and I can help. Reach out to my firm, the Law Office of Jason Cline, in Albuquerque, New Mexico, today to schedule a consultation.